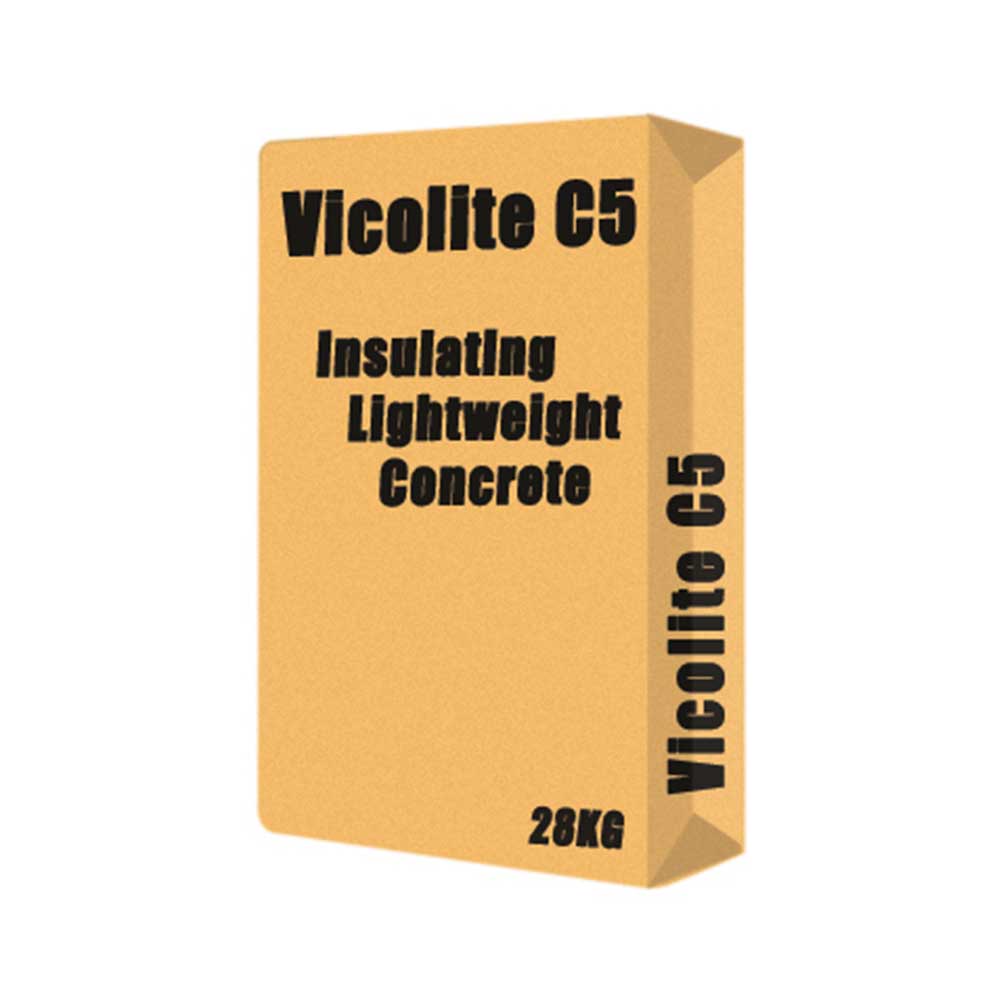 Vicolite C5 Insulating Lightweight Concrete
Vicolite C5 is specially designed for use in a variety of situations where either sound insulation or lightweight properties is sought. The Perfect solution for lightweight roof insulation.
Uses
It can be used as an insulating screed, having lightweight properties, on reinforced concrete roofs. Vicolite C5 for sound absorption include infill between panels, casting on metal decking of roof or floors, bridging up gaps between walls and support beams or columns.
| Properties | Vicolite C5 |
| --- | --- |
| Normal Dry Density | 890kg/m³ |
| Compressive Strength @28days | > 8.0 Mpa |
| Thermal conductivity for raw materials (k value) | 0.0493 W/m K |
| Thermal conductivity for composite panel (k value) | 0.2358 W/m K |
| Combustibility (BS 476) | Non-combustible |
| Yield | 0.04 m³ |
| Packaging | 28 kg |
| Water per bag | 15 litre |