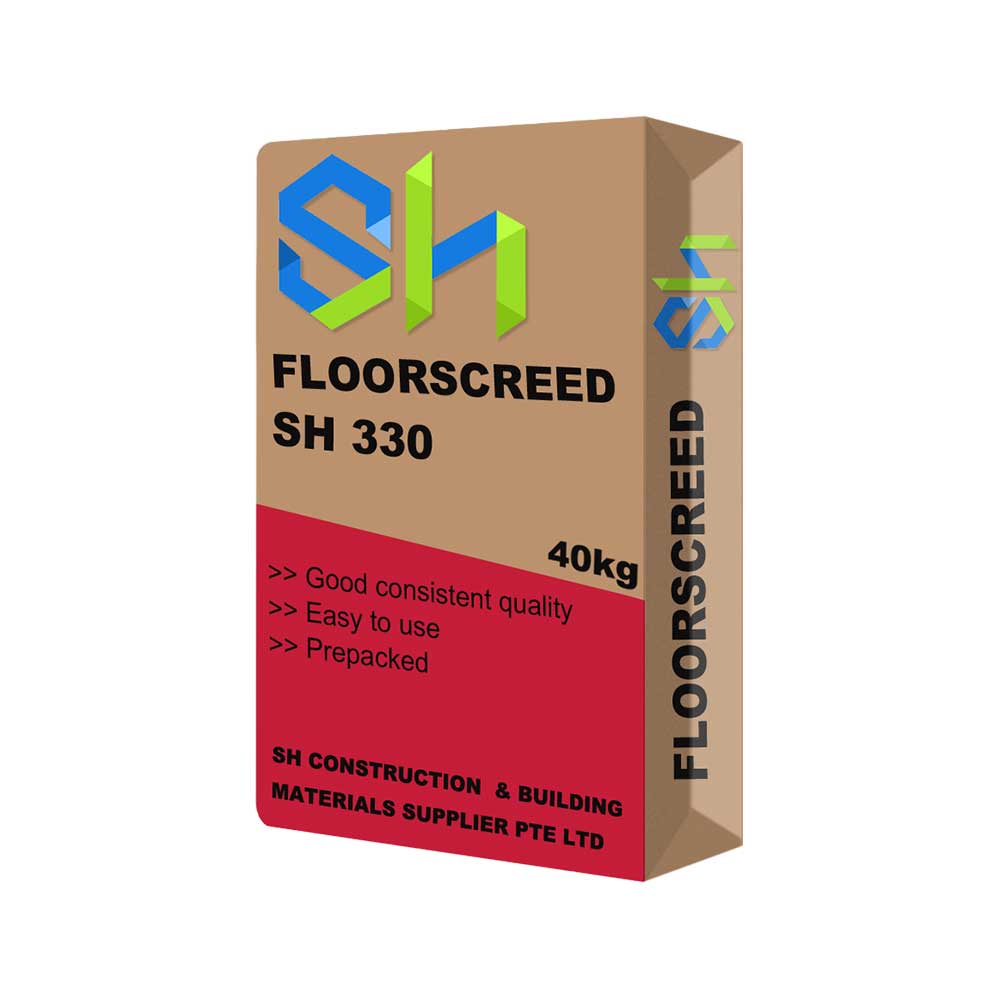 SH Floor Screed (SH 330)
SH Floor Screed is environmentally friendly premixed floor screed comprising of portland cement, Cautiously selected additive, aggregates and graded sand. SH Floor Screed provides good workability by simply adding water to mix on site.
Uses
Ideal for casting onto new or old concrete floor. SH
Floor Screed is suitable for internal and external application.
Coverage
Approximately: 0.6m² per kg ( 1mm
Thinckness )