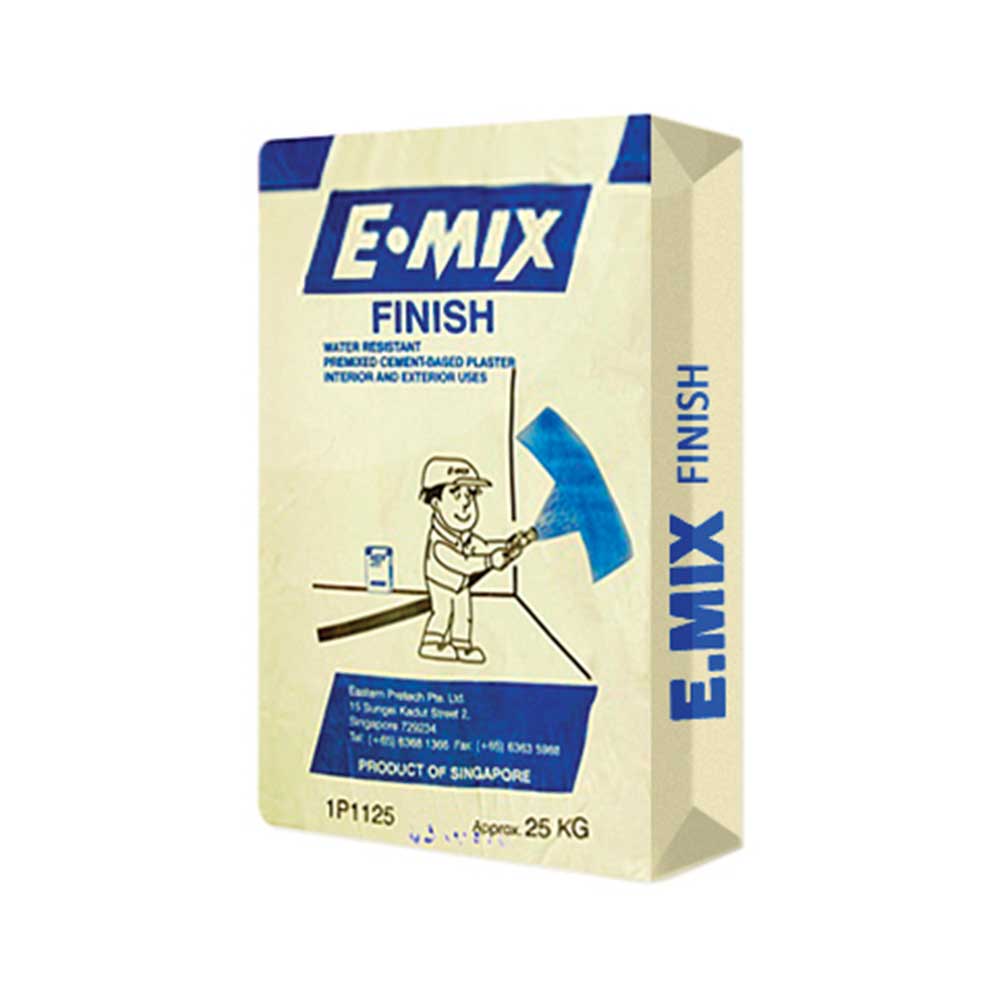 E-Mix Finish (White)
E-MIX Finish White is a high quality, specially blended premixed thin plaster for finishing walls and ceilings. It is a cement-based and water resistant plaster which can be used in interior and exterior conditions. The plaster can be sprayed to give a spray-textured finish or manually toweled for a smooth finish.
Uses
E-mix Finish White can be used on concrete, lightweight concrete blockworks rendered and painted surfaces. A hardened plastered surface can be painted or wallpapered.
Coverage
Approx. 1.2kg/ m² / mm thick