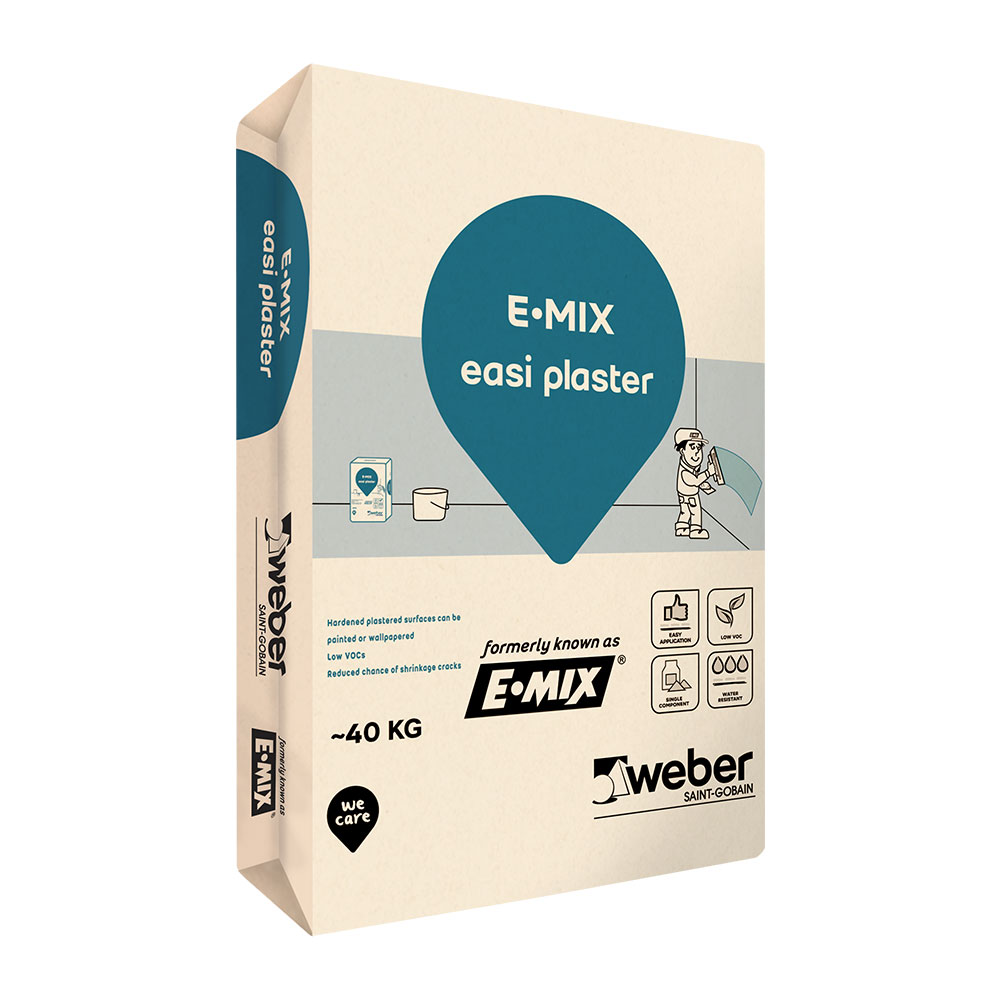 E-MIX EASI Plaster (Grey)
E-mix Easi Plaster Grey is a specially blended premixed thin plaster for finishing walls and ceilings. It is a cement-based and water resistant plaster which can be used in interior and exterior conditions.
Uses
Suitable for concrete, lightweight concrete blockworks and rendered surfaces but not on painted surfaces. Not suitable as a spray able plaster. The hardened plaster surface can be painted or wallpapered.
Coverage
Approx. 1.3kg/ m²/ mm thick