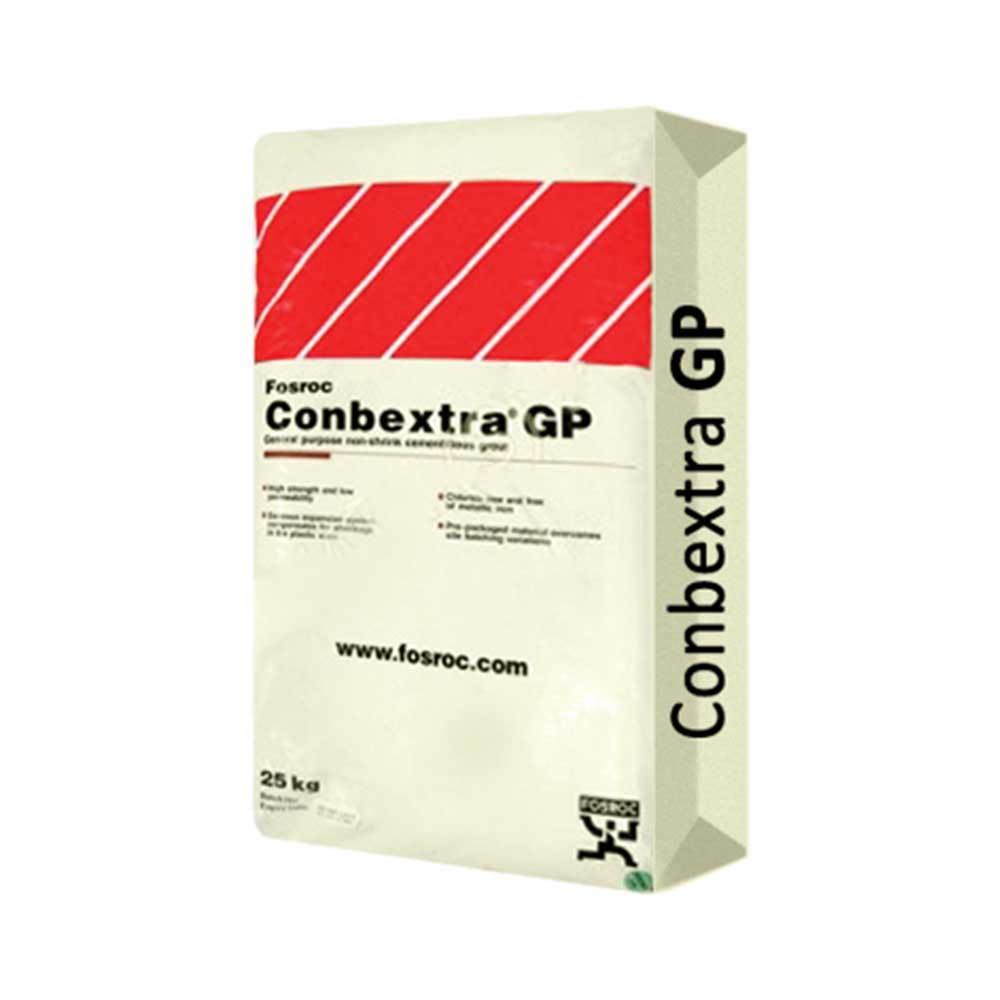 Conbextra GP
Conbextra GP is supplied as a ready to use dry powder. The addition of a controlled amount of clean water produces a flowing non-shrink grout for gap thicknesses 10 to 75 mm. Conbextra GP is a blend of Portland cements, graded fillers and chemical additives. The low water demand ensures high early strength. The graded filler is designed to assist uniform mixing and produce a consistent grout.
Uses
Conbexta GP is used for anchoring a wide
range of fixings including starter bars, masts and anchor bolts. Also can be
used as a patch repair material for minor concrete defects in new construction.